Open Jobs
On this page we list open positions for research associates and student assistants.
Research Associates (PhD and PostDoc)
For general questions about pursuing a PhD in our group, please consult Marco Platzner.
Student Research Assistants (SHK and WHB)
Currently we have one open position:
Student Teaching Assistants (SHK)
We are continuously looking for students who are interested in becoming a teaching assistant (tutor) for our basic classes. Requirements for this position are successfully completed lectures in digital design and computer architecture and fluent German. For a tutor job in the digital design lab, knowledge in VHDL is required. For more information please contact Marco Platzner.
Currently we are especially looking to fill one position:
Student Technical Assistants (SHK)
Currently, there is no open position as a student technical assistant.
Further information:
Contact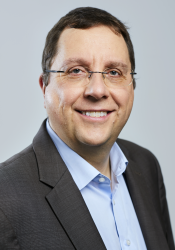 Office hours:
Monday, Tuesday, Thursday and Friday
8:30 - 12.30 pm
Wednesday 
13.30 - 17.30 pm